As the world of real estate rapidly evolves, technology is playing an increasingly important role in how we access and use property. In 2024, our relationship with real estate will be very different from what it is today due to advances in technology.
From virtual tours to automated buying processes, tech-driven solutions are transforming the way people search for homes and invest in properties.
This article discusses how technology is impacting the real estate market in 2024, exploring a range of innovations that are changing the game when it comes to buying or renting property.
It looks at developments ranging from AI-powered homebuying tools to blockchain-enabled rental agreements – all of which promise to give buyers more power than ever before over their investments and transactions.
With these advancements come both opportunities and challenges for homeowners and investors alike; this article examines both sides of this equation as we contemplate a future shaped by technological progress.
AI and Automation: Revolutionizing the Real Estate Industry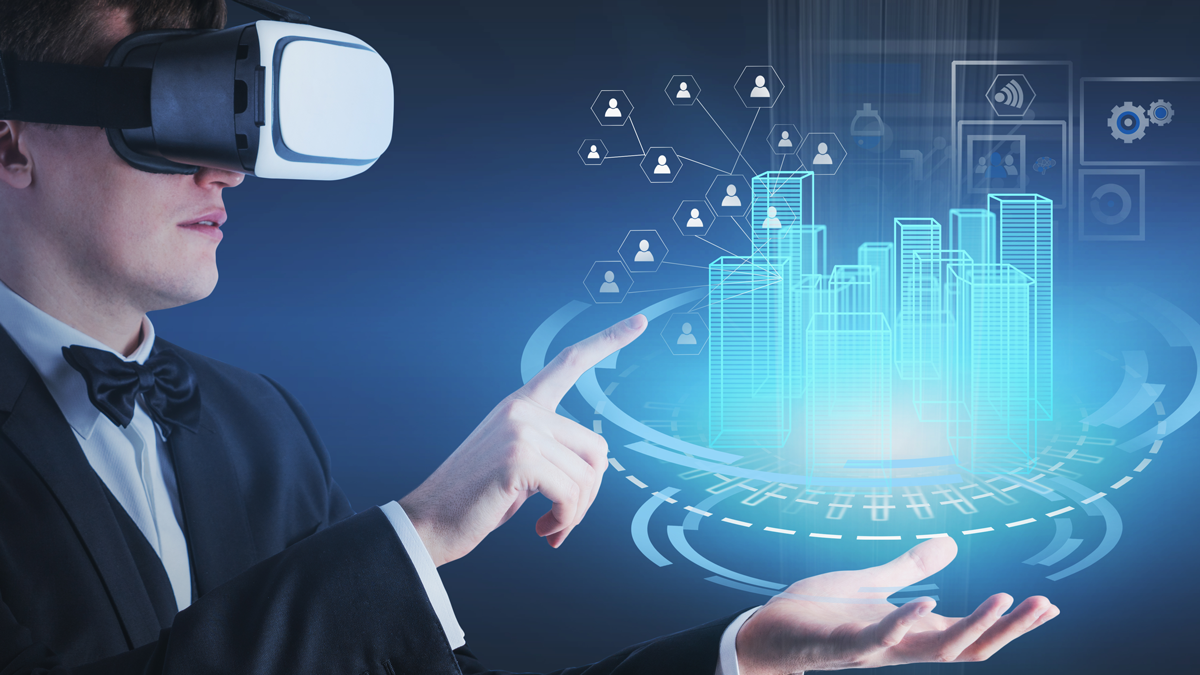 The real estate industry is on the cusp of a revolution. In 2024, AI and automation will have drastically changed the market, making it easier than ever to buy and sell homes. With AI-driven bots helping buyers find their dream home faster and smarter algorithms predicting pricing trends more accurately than ever before, technology has become an integral part of the real estate process.
AI-powered virtual assistants can help buyers search for properties in record time by filtering through thousands of listings to pinpoint only those that match exact specifications. Automated analysis tools can crunch massive data sets to quickly assess potential risks associated with any given property or neighborhood, allowing investors to make more informed decisions with confidence.
Real estate agents are also benefiting from new technologies like blockchain which ensures secure transactions from all parties involved in a sale or purchase as well as augmented reality which enables prospective buyers to virtually explore a property without stepping foot inside of it first.
Additionally, predictive analytics are being used increasingly often within the real estate industry, allowing professionals to anticipate consumer needs better than ever before while creating customized experiences tailored specifically to each client's individual preferences.
The Smart Home Revolution and Its Impact on Property Values
As technology continues to evolve and infiltrate daily life, the real estate industry is not exempt. The smart home revolution has been a game-changer when it comes to property values, as it provides convenience and security for homeowners.
Smart homes are equipped with features like automated lighting systems, temperature control, home security monitoring systems, and voice-activated appliances all of which can make living more comfortable and secure. The impact of these conveniences on property values cannot be understated – having access to sophisticated smart home technology can increase the value of a house significantly compared to similar houses without such features.
Furthermore, due to the rise in popularity of smart homes over recent years, buyers now expect their properties to offer this kind of advanced technological convenience so any house that fails to provide this may become less attractive in comparison.
Smart homes also affect energy efficiency – access to automated heating systems allows homeowners to schedule when they want their heating turned up or down depending on occupancy levels meaning utility bills can be kept at a minimum.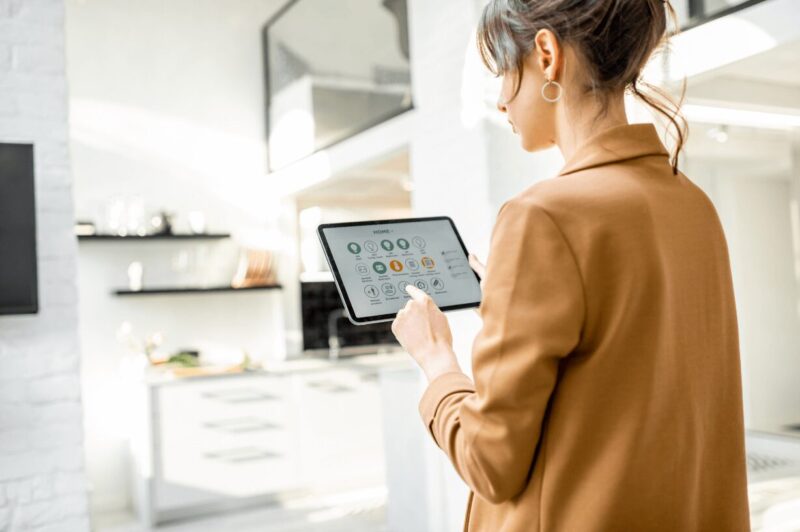 Blockchain Technology Changing How Transactions Are Completed
Blockchain technology has revolutionized the way transactions are completed in the real estate market. This new form of digital ledger allows for a secure, transparent, and automated process that is much more efficient than traditional methods.
With blockchain, buyers can now safely purchase property without relying on third-party intermediaries like banks or brokers. Transactions become faster, simpler, and more cost-effective due to the decentralized nature of this technology.
Additionally, smart contracts enable complex agreements between parties with built-in security protections against fraud or manipulation from outside forces.
As we look ahead to 2024, it's clear that blockchain will continue to shape how real estate deals are conducted around the world – ushering in an era of unprecedented convenience and trustworthiness in both residential and commercial markets alike.
Conclusion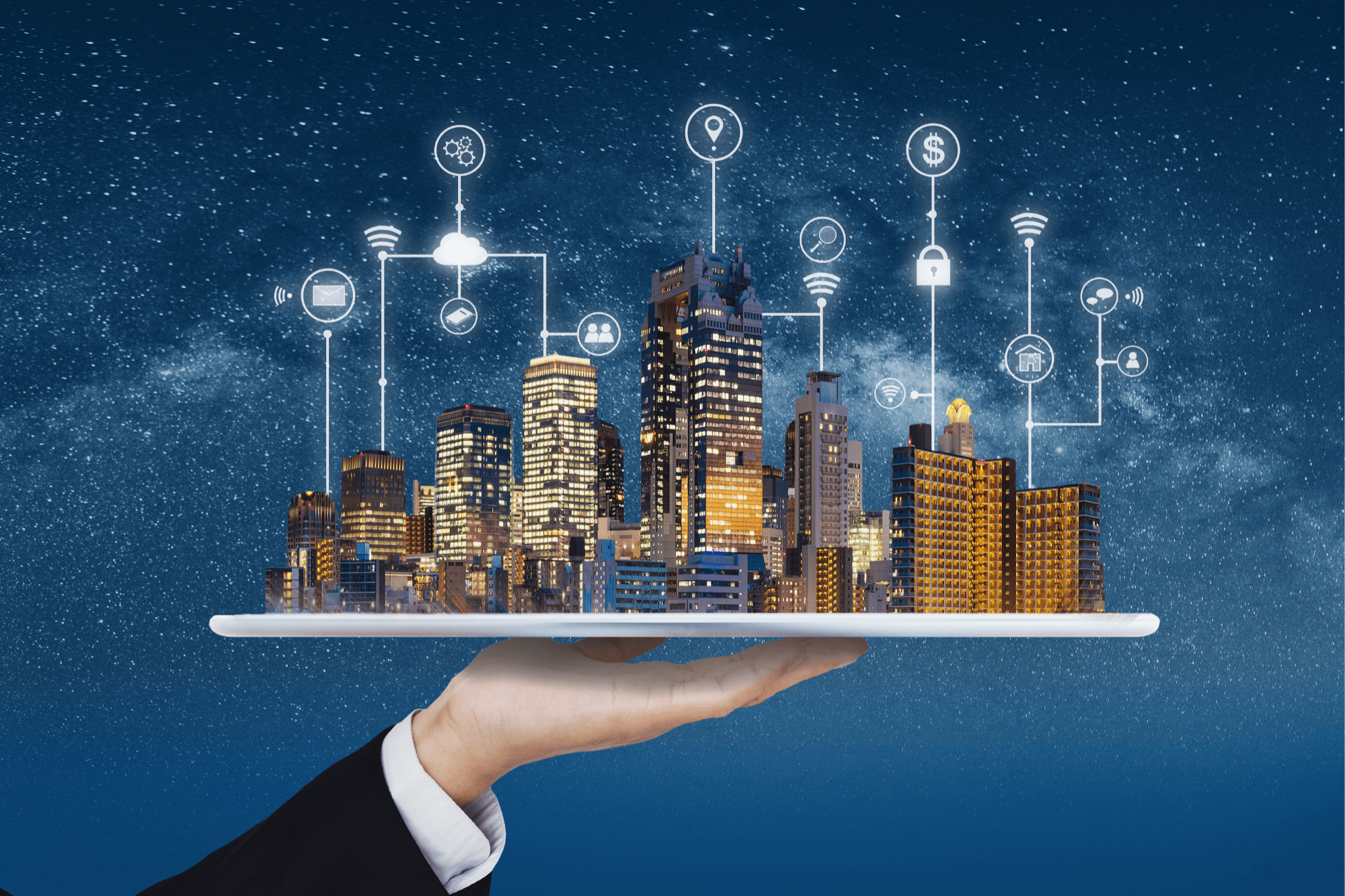 Real estate markets are changing rapidly, and technology is playing a major role in this transformation. By 2024, the real estate market will be drastically different due to technologies like AI, blockchain, and virtual reality that have already been implemented or are soon to come.
These innovations promise to make transactions smoother while offering unprecedented access for buyers and sellers alike.
At Gordon Buys Homes (https://gordonbuyshomes.com/we-buy-houses-oceanside/), you can find houses at Oceanside quickly and easily with technology-driven solutions tailored specifically for you so you can get into your dream home sooner than ever before! Whatever the future of real estate may bring, count on us to help you navigate it successfully!