Efficient organisation of your tool bag and the placement of tools helps keep your equipment in optimal condition and avoids damage to your tools. A well organised tool bag improves safety on site and will help you perform your job more proficiently.
Tool-bag configurations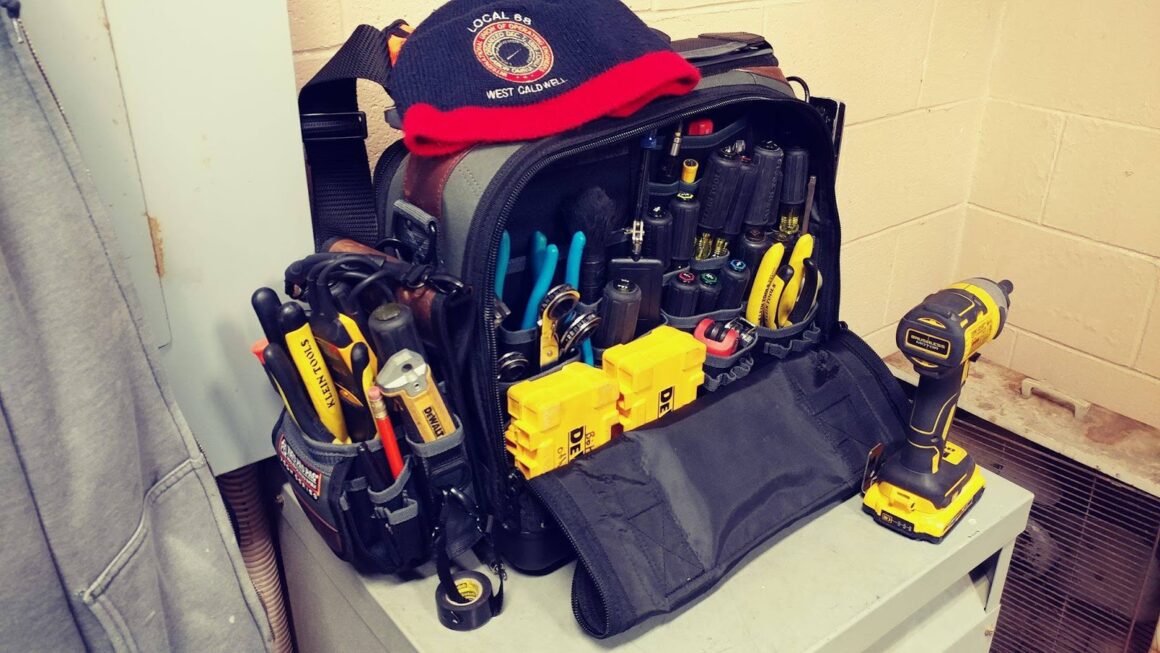 There are several designs of tool bag, including back pack, large bag and wheeled tool bag. When choosing a bag ensure you have enough space for all your essential tools and any extra equipment that will need to be carried onto the job.
1. Back pack
A tradesman's back pack, like any other backpack, has several compartments. On the outside you may find a hard, smaller zip compartment that will hold your eye protection equipment safely. It will keep your safety glasses from getting crushed and damaged. On the outside, open mesh pockets can carry testing metres and safety knives. Loops attached to these mesh pockets are ideal to string electrical tape. The measuring tape can clip to the other side.
Unzipping your tool bag will reveal an array of open pockets or slots on one side for pliers, screwdrivers, and wrenches or spanners with a smaller row of pockets on the outside for drill bits. These compartments allow these specific tools to be protected; stay put during transport; and provide easy accessibility when needed. On the other side, larger slots can be used for saws, hammers and a torch.
2. Fabric Shoulder Bag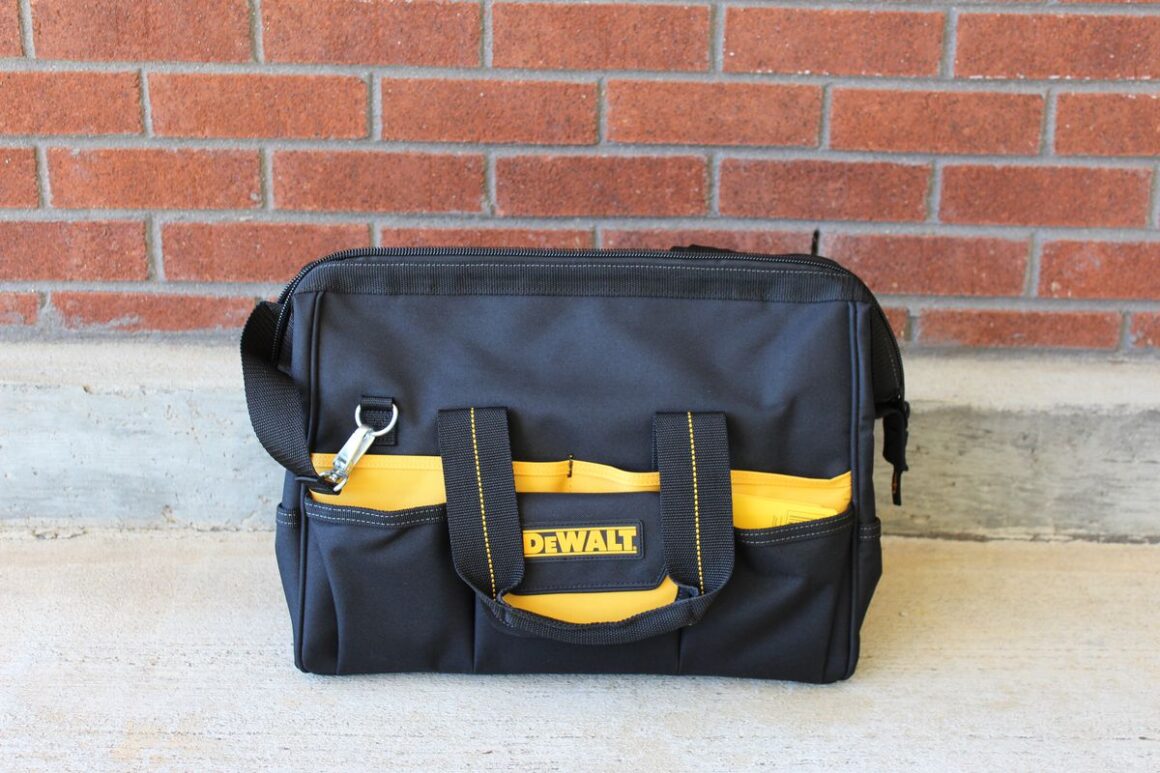 The fabric tool bag is similar to the back pack, with a variety of flapped pockets and slots on the outside of the bag and the interior. In a shoulder bag you can lay your longer tools on the bottom and arrange smaller tools on top, for easy transport between jobs.
3. Instrument bag
Larger tool bags that come without interior pockets and flaps are most suitable for power tools or rechargeable batteries that need a dedicated space – these bags will have zippable pockets on the outside where you can place smaller tools and accessories such as power cords or electrical meters. A strong shoulder strap allows for easy portability.
4. Wheeled tool bag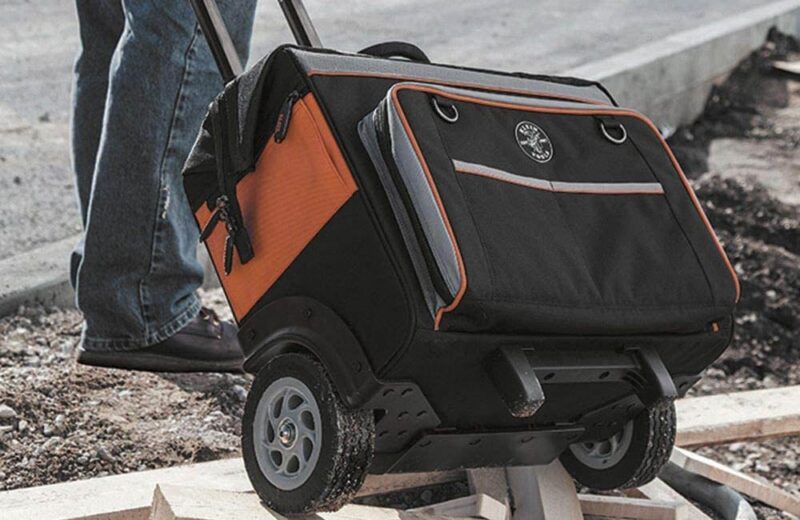 For a more versatile tool bag option a fabric bag with a hard propylene base, wheels and telescopic handle offers all the convenience of a soft tool bag with the sturdiness and easy accessibility of a traditional tool box. It incorporates multiple compartments, flapped pockets and slots where you can store your array of tools, with a wide base for your heavy items and long tools either in slots or layered on top.
Packing your tool bag
When packing your tool bag follow these simple guidelines:
• Heavy items at the bottom
• Long items next
• Small items in pockets
• Soft and delicate items on top
Your tool bag is as important to performing your job efficiently as the tools themselves. Ensure your tool bag is packed for optimal accessibility and safety for your tools and the job. For more advice on tool bag organisation ask a componentry expert and also be sure to view the many options to choose from at RS Components.