The fact that technology drives the overall progress of humanity forward is well known. When a new change takes place and when new technological advancements occur, society is better off with it as certain things become easier, faster, and more optimal. It hardly matters which sector or which industry it happens to, or if it is confined to a single one. The truth is that the rate at which our tech is being constantly updated and modernized is sometimes too quick for people to adapt.
Year in and year out, there are new ways to do things and we as a species have to struggle a bit less every time. Or rather, we get the chance to use new tools and solutions to do things that used to be difficult or problematic. One industry that is rarely, or even barely talked about is the printing industry.
Since the invention of the original printing press by Johannes Gutenberg, a goldsmith from Germany, around 1436, a lot has changed. However, it is the much newer inventions compared to the press that changed the game, mainly inkjet and laser printing. Of course, digital printing starting in 1991 is the pinnacle that truly revolutionized the way we print things both on paper and on other materials. In the modern world we do not pay that much attention to just how important printing as an industry is.
Whenever something written needs to take physical form and appear on a surface, some type of printer is in use. Whether it is the everyday paperwork at a busy office, an educational institution, or a publishing company, everyone makes use of technology that allows printing. So in what ways has it really changed the printing industry? Read on to find out.
1. The Cost Went Down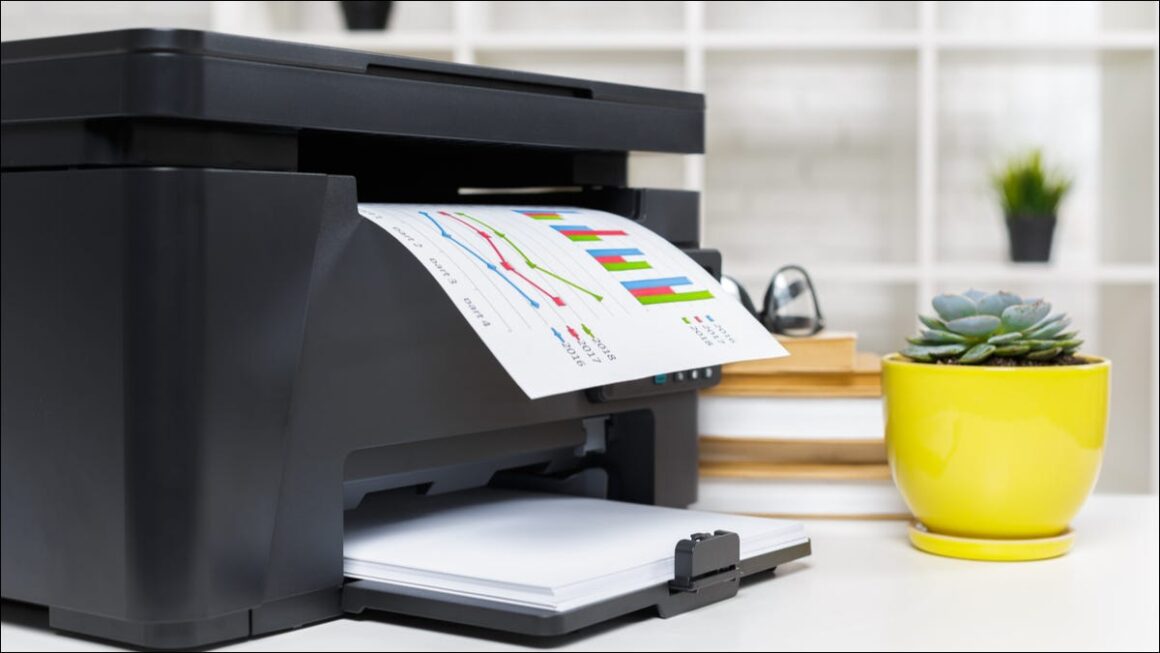 The more we are removed from the invention of printing as a whole and from digital printing as the latest in the industry, the cheaper it is becoming. Completing large print jobs used to cost a lot of money, which meant that only the rich and powerful could afford it. Another problem used to be the speed of printing of even the smallest of projects. Nowadays, printing does not really present a financial obstacle for anybody. Printing services are present at virtually every corner and people have digital printers at home.
The hardware itself is becoming more affordable all the time and everyone has access to it. When new technology becomes widely available and everyone learns about it, the demand for it rises so the supply also increases. Eventually, it is no longer a luxury but a common thing everyone can afford. This is exactly what happened to the process of printing words and images on paper.
2. It Became a Lot Quicker, Easier, and More Convenient
With the onset of brand new technologies and the latest in printing hardware, everything became so much more convenient. All one has to do nowadays is click the mouse a few times before the printing starts. The same goes for copying documents, albeit the clicking is done on the machine itself. There is no need for the computer at all. While it may look overwhelming at first and quite complicated, anyone can learn to use a modern copier, scanner, and printer. More often than not, these are all features of one and the same machine too. The basic black on white prints are done in seconds, with colored and more specialized features taking a bit longer.
However, it is incomparably better than anything that we had before. The best thing about it is that you do not have to worry about potentially not being able to print something in 2023. If you can imagine it, it can be done, and not just on paper but on basically any item.
3. Accuracy and Quality
Not all printing is done on A4 paper and used for school or work. Actually, more often than not, it is a different type of project altogether as well as a different type of thing to print. Accuracy and quality of the image, regardless of how big it is and how many smaller parts make it, is crucial in advertising of many kinds. Entertainment also requires high-quality imagery prints. Imagine movie posters and props having low quality. Nobody would care to look at them, let alone collect them and take photos in front of them. Imagine somebody needing a bunch of prints for a big event like a party.
The templates they come up with would have to be perfect if the party is to be successful and memorable. Whether it is a kid's birthday part, a seasonal gathering of the family, or even something more intimate and special like a Valentine's day decoration, printing has to be top notch. This can only be done with a printer for party printables, another great example of how far printing industry has come.
4. No Limits
We have mentioned a few times already how diverse and versatile printing has become. Back in the olden days there was no reason to expect any other type of printing than the one on paper. Today however, there is a whole separate industry devoted to printing stuff on all sorts of materials and products. From textile and plastic to marble and leather, anything can be used as a surface. Not only that, but advertising and merchandising rely on this. Promotional material is the go-to way to spread the word in a cheap way. Pens, lighters, keychains, and other miscellaneous items are the most common of these as they bear the name of the business that is trying to reach more customers and get their name out there to the masses. Without large-scale commercial printing this would never be possible.
All in all, there are no limits to what can be achieved with printing right now. So much depends on it and it has all been available to us thanks to the technology that people came up with. The next big thing is 3D printing, which is already more widely available than it ever was. Who is to say what the future will yet bring.