For centuries, diamonds have been a symbol of love and beauty. They have also become an integral part of the fashion industry, with their sparkle often used to adorn jewelry. But recently, technology has allowed us to create our version of these precious stones using lab-grown diamonds.
In this article, we will explore the science behind creating these stunning gems and how they are revolutionizing the diamond industry as we know it today.
Lab-Grown Diamonds Uses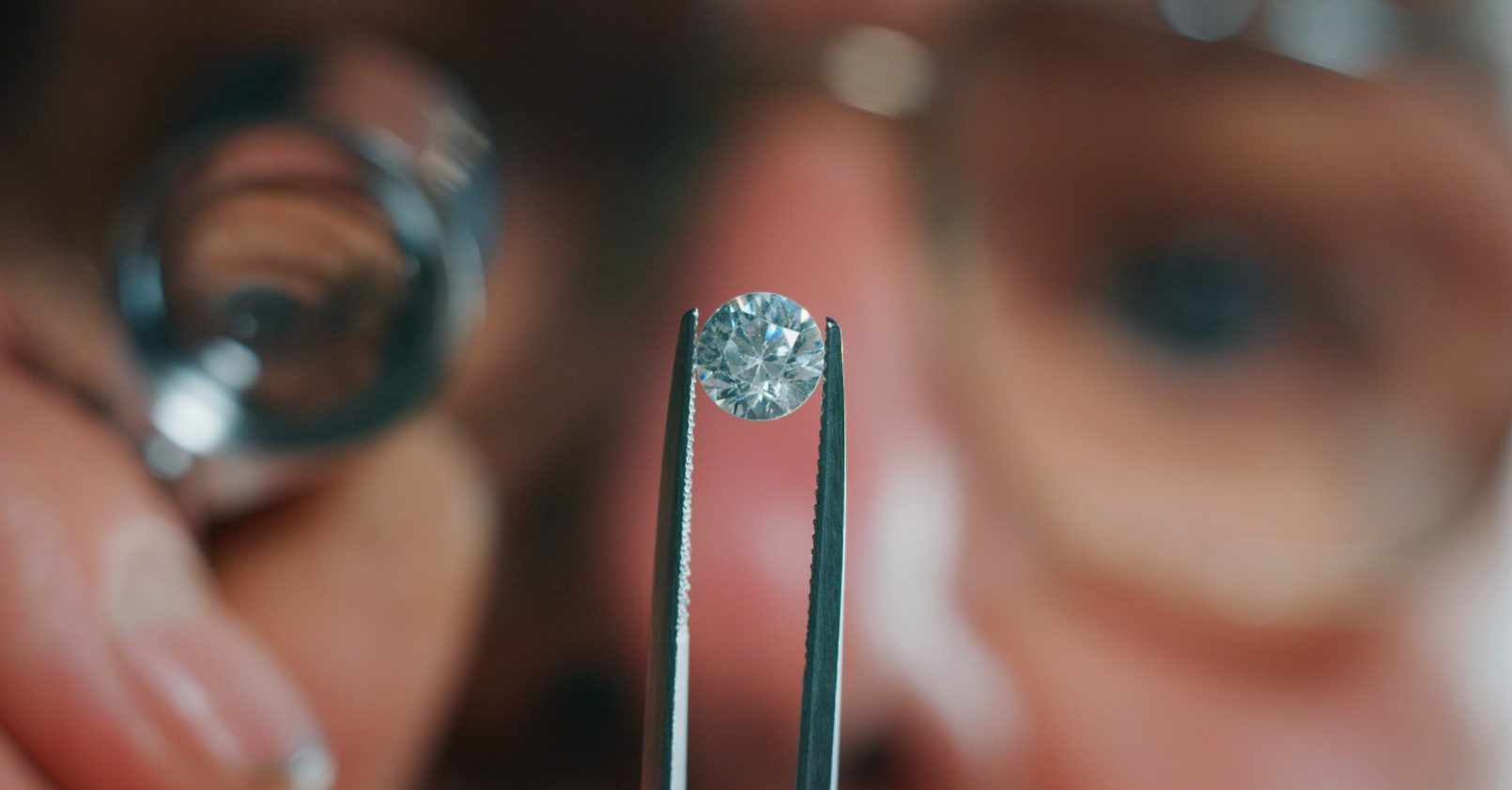 Lab-grown diamonds have a variety of uses for consumers looking for the perfect sparkle. They are used in fine jewelry, lab grown diamond engagement rings, and loose stones to be set into any type of piece. Additionally, they can be incorporated into customized pieces as part of an individual's unique style.
Lab-grown diamonds also make great gifts such as earrings or pendants that can be treasured forever. Furthermore, lab-grown diamonds can enhance fashion accessories like watches and sunglasses with their shimmering beauty and durability.
Finally, lab-grown diamonds are becoming increasingly popular among those who want to express themselves through their distinct look while remaining environmentally conscious. With its versatility and sustainability, lab-grown diamond technology is paving the way for a future full of dazzling possibilities!
Chemistry of Synthetic Diamonds
Synthetic diamonds, or lab-grown diamonds, have become increasingly popular in the jewelry industry. While they look the same as mined diamonds to the naked eye, there is a lot of science and technology that goes into creating these gems.
The chemistry behind synthetic diamonds relies on a mix of elements and compounds such as carbon dioxide (CO2), hydrogen (H2) methane (CH4), microwaves, heat, and pressure to recreate conditions similar to those found in nature during diamond formation.
Synthetic diamonds are created by breaking down natural gas molecules into their parts at high temperatures and then reconstituting them with intense pressure so that a crystal lattice structure can form from an element like carbon.
This process is used to simulate how real diamonds form deep within the Earth's mantle over millions of years. By controlling these parameters – temperature, pressure, and time – scientists can produce stunningly beautiful gemstones with all of the visual characteristics of traditional stones but without any environmental impact associated with mining operations.
History and Production Process of Lab-Grown Gems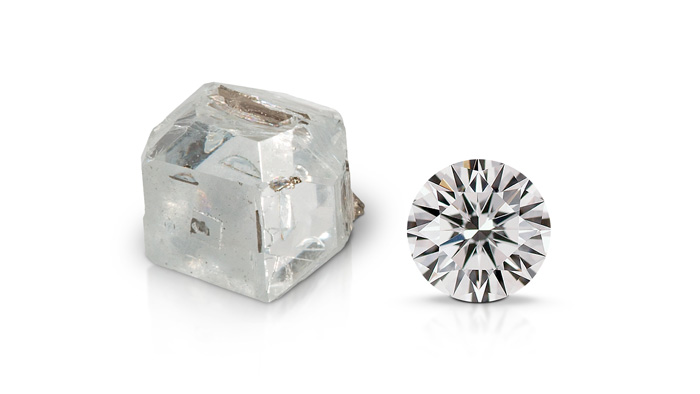 The history of lab-grown diamonds dates back to the early 1950s when two scientists, Dr. Herbert Wentorf and Dr. Robert Hennig, successfully created the first diamond from a carbon source in a laboratory environment using high temperature and pressure.
Since then, researchers have been able to replicate this process with great precision and accuracy over the years which has led to significant advancements in technology for producing synthetic or lab-grown gems on an industrial scale.
The production process of lab-grown gems is quite complex as it involves several steps such as creating a seed crystal from natural or synthetic diamond powder, placing it inside an induction furnace that creates extreme temperatures and pressures similar to those found deep within Earth's crust where diamonds are naturally formed, exposing the material to gases like methane or hydrogen that allow atoms of carbon to attach themselves onto the seed crystal slowly resulting in growth into its final form -a gemstone!
The entire process can take anywhere between 3 weeks to 6 months depending upon the size and quality desired by manufacturers. Additionally, some producers also offer single crystals suitable for use in jewelry pieces due to their superior clarity compared with traditionally mined stones.
In summary, Lab Grown Gems have come a long way since they were first developed nearly 70 years ago; however, despite all new technological advancements, there remains much room for improvement particularly when it comes to refining certain aspects of their production processes making them even more accessible than ever before!
Understanding the Impact on Environmental Sustainability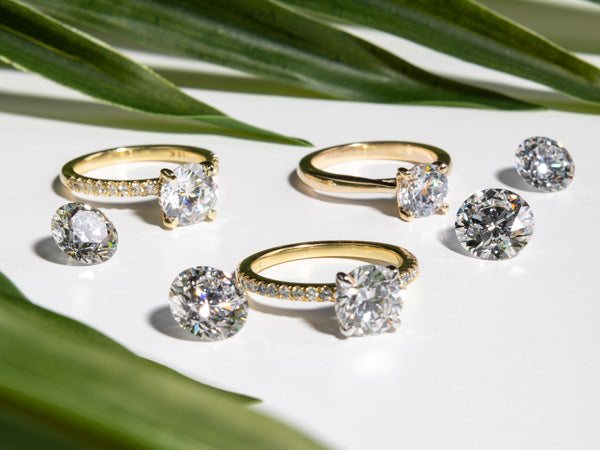 When it comes to environmental sustainability, lab-grown diamonds are becoming increasingly popular as they don't require the same mining processes as natural diamonds. As a result, this technology could significantly reduce the amount of energy and resources needed to produce these precious stones.
Additionally, these lab-grown gems have little to no impact on our environment. They do not generate any carbon emissions or water waste during production and can even be recycled after use with minimal effort.
Furthermore, since they're created in a laboratory setting using advanced technologies such as advanced lasers, their carbon footprint is much smaller than that of mined diamonds.
By understanding the science behind sparkle: the technology of lab-grown diamonds and its potential for reducing our negative impact on the environment through sustainable sourcing methods, we can make more informed decisions when considering diamond purchases.