Are you looking to purchase cryptocurrency with cash? If so, this comprehensive manual is just the guide for you. It, will explore the different ways of exchanging your hard-earned cash into digital currency and provide a step-by-step guide on how to do so safely and securely.
We will look at the best methods available to buy cryptocurrencies with cash as well as some of the advantages and disadvantages associated with each option. Well also discuss important considerations such as fees, security risks, anonymity, and more.
So join us now on our journey into Cash Into Crypto!
Understanding Different Types of Cash Payment Options
To purchase cryptocurrency with cash, it's important to understand the different payment options available. Cash can be used in a variety of ways for crypto purchases, making it an attractive option for many individuals looking to get into the digital asset market.
One popular way is through peer-to-peer (P2P) markets and exchanges. These platforms allow buyers and sellers from all over the world to communicate directly with each other, creating a secure environment for transactions without any third parties involved.
On these sites, people can use cash in various forms such as bank transfers or money orders depending on their location and preference. Furthermore, users will have access to more privacy because they won't need to provide personal details like credit cards or identity documents when completing transactions via P2P networks.
Another option is buying cryptocurrency at ATMs which are located around the world! Using an ATM allows you to buy cryptocurrencies quickly and easily using cash without needing any special accounts or verification processes. However, fees associated with ATM transactions might vary significantly between locations so make sure you do your research beforehand if this method appeals to you! Finally, some online exchanges offer cash payment options too—usually by way of wire transfer services like Western Union or Moneygrams that allow people from all over the globe to send money safely across borders without having traditional banking systems involved in their transaction process.
While this might take longer than other methods mentioned above due to its reliance on third parties processing times; overall it could still be worth considering especially if you don't have access to local P2P markets or ATMs near you!
Step-by-Step Guide on How to Buy Crypto with Cash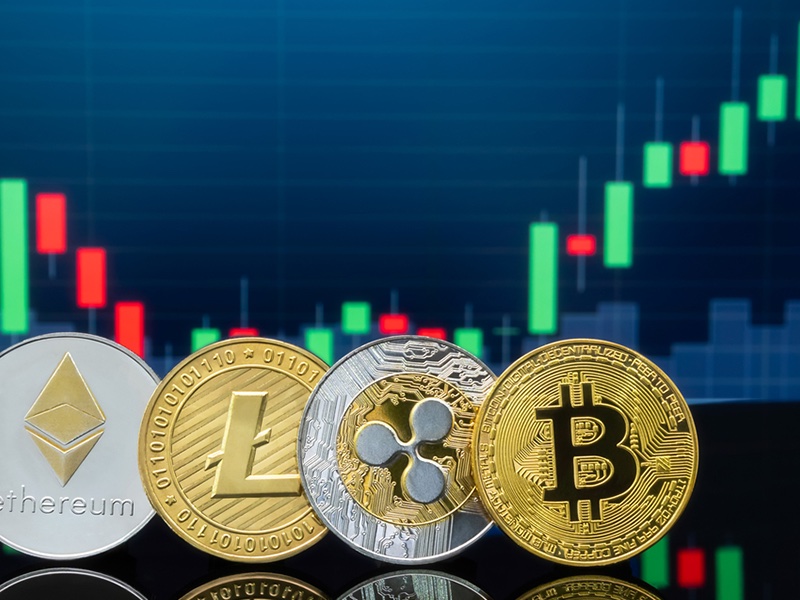 Step-by-Step Guide on How to Buy Crypto with Cash Purchasing cryptocurrency with cash can be an intimidating and daunting process, especially for first-time users. This comprehensive step-by-step guide will provide all the necessary information you need to know to purchase crypto assets safely and securely.
First, it is important to understand that buying cryptocurrency with cash is different from other methods such as credit card or bank transfer purchases. With cash purchases, there are several steps involved before you can buy your desired crypto asset.
Therefore, you must take the time to go through all of them carefully to ensure a secure transaction and successful purchase of your desired asset. The first step towards purchasing crypto assets with cash is finding a reputable exchange platform that allows for the use of cash payments.
Make sure the platform has good reviews from previous customers along with proper security protocols in place such as two-factor authentication or verification processes; this ensures a safe trading experience when dealing with large amounts of money online. After selecting an exchange platform, create an account by providing basic personal information such as name, email address, and phone number; remember not to share any sensitive data during this process! Once registered successfully into the website, now it's time to start looking for vendors who accept payment via local currencies like USD or EUR depending on which currency you prefer using for transactions (it's usually more convenient if both parties have access to one currency).
Once you find a vendor who accepts payments through your preferred local currency make sure they are trustworthy by checking their reviews online or asking around within your network; don't forget never to send money without confirming that they will send back an equivalent amount in cryptocurrencies! After settling on a vendor contact them regarding payment details – here the buyer must read every term & condition-related document sent by the seller so far no issue arise after making payment! Now once everything looks okay initiate payment according to manufacturer instructions – for example sending Moneygram/Western Union/PayPal etc., then wait until confirmation arrives after the successful completion of the transaction – finally celebrate because now ready to own some cryptocurrencies too! In conclusion, purchasing crypto assets via cash requires patience and due diligence but following the above steps makes the entire process hassle-free while ensuring a risk-free experience at the same time.
Security Considerations When Making a Purchase with Cash
When purchasing with cash, certain security considerations should be made. Cash transactions don't provide the same level of anonymity as credit and debit card purchases, which means they can be traced easily if necessary.
Therefore, it is important to take steps to ensure your privacy and security when dealing with cash. Firstly, always use a reputable source for purchasing cryptocurrency such as an online exchange or local currency kiosk.
If you decide to use an individual seller, make sure that they have a good reputation and are known within the community. Furthermore, never carry large amounts of cash around with you; instead, store some funds in another secure location just in case something goes wrong during the transaction process.
Secondly, it is essential to take extra precautions when trading cryptocurrency for cash at local meet-ups or peer-to-peer networks. These types of exchanges often come with higher risk factors than other methods due to their unregulated nature, so proceed carefully.
Always meet up with potential buyers/sellers in public places where possible and only accept payment once you have confirmed receipt of the crypto assets – this will protect both parties from any fraudulent activity taking place during trade proceedings. Finally, before entering into any type of financial transaction, research thoroughly how your country's laws may apply.
Each jurisdiction has its regulations concerning cryptocurrencies, so be aware of what those rules entail before proceeding further. As long as adequate measures are taken throughout this process, anyone looking into buying crypto through cash payments can do so securely while also adhering to all applicable legal requirements too! If you are interested to buy usdt with debit card, you can explore various reputable online exchanges that offer this option. These exchanges typically provide a straightforward process for purchasing USDT using a debit card.
Just make sure to choose a reliable and well-known exchange, review their terms and conditions, and ensure that they support debit card transactions for USDT. By following these steps, you can securely buy USDT with your debit card while enjoying the convenience it offers.