MP3 streams Kodi addon is a popular add-on that lets you listen to music from the internet. The add-on is compatible with all major operating systems and can be installed on any device running Kodi.
We'll teach you how to install Mp3 Streams on FireStick, Windows, Android, Nvidia Shield, Mi Box, and other Kodi-compatible devices in this post. If you like music and are searching for the finest music addition, Mp3 Streams is the ideal option. Mp3 Streams is an old addon that has been functioning well for a long time, and it has recently been upgraded to operate with the current version of Kodi Matrix 19.1. You may use the plugin to listen to music from all of your favorite artists, bands, and albums. You may stream high-quality music for free with the Mp3 Streams addon on Kodi. The addon also includes categories like Top Albums, New Albums, Compilations, Billboard Charts, Search Artists, Search Albums, Instant Mix, and many more.
Why is It Necessary To Use a VPN with Kodi?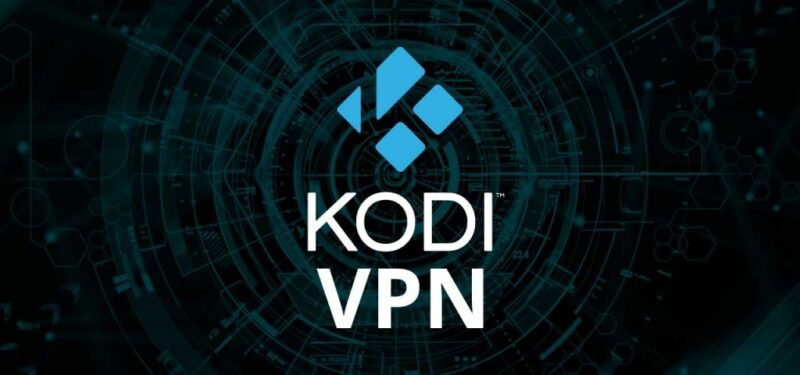 Kodi addons are essential for streaming media via the Kodi Media Player. There are many Kodi addons to choose from. Streaming via such an addon may put your privacy at risk. Because your ISP has access to your IP address. They can simply keep track of your internet streaming habits. You can protect yourself by signing up for a reputable VPN service. We suggest ExpressVPN, which is the most secure and quickest VPN available and provides excellent security.
What is the MP3 Streams Kodi Addon and How Do I Install It?
Download and install MP3 Streams Addon on your Windows, Firestick, and other Kodi-compatible devices by following the instructions.
Before you begin, you must first activate the Apps from Unknown Source Option in order to continue with the installation. To do so, go to Settings > System Settings > Addons > Unknown Source Apps > Enable.
Step 1: Launch the Kodi application. In the upper left corner of your screen, click the Settings (cog) button.
Step 2: From the options panel, choose File Manager.
Step 3: Select Add Source from the drop-down menu.
Step 4: Finally, on the Add Source pop-up box, choose the choice and click the OK button.
Step 5: Click the OK button after entering the MP3 Streams Repo URL https://slamiousbuilds.com/19repo.
http://sgkodi.de/SGK-Repo/ is an alternative URL.
Read more about how to install CoCoDaB and DABscope on Kodi Matrix here.
Step 6: Type Slamious in the repository's name and click OK.
Step 7: Before going any further, double-check that the repository's URL and name are right, then click the OK button.
Step 8: Return to the top of the page (by pressing backspace on your keyboard). On the left side of the screen, find the Addons option and click it.
Step 9: In the Addons window, go to the top left corner of the screen and click the Package Installer Icon.
Step 10: Select the Install From Zip File option and, when asked, select Yes.
Step 11: Now choose Slamious as the repository's name.
Step 12: Next, choose the proper Zip file repository from the drop-down menu. Click the OK button after selecting slam19-x.x.zip from the repository.
Step 13: Wait for the addon to download and install on your device. A pop-up should appear in the upper right corner of the screen after the installation is complete.
Step 14: Select Install from Repository from the drop-down menu.
Step 15: Go to the Slam19 Repo and click on it.
Step 16: Now go to the Music addons and open it.
Step 17: Select the MP3 Streams addon by clicking its name.
Step 18: To install the Addon on your Kodi Media Player, click the Install option.
Step 19: A pop-up window will appear, including all requirements and addons; just click OK to install.
Final Thoughts
Mp3 Streams is the greatest addition for listening to music in virtually any genre. It is a must-have addition for every music enthusiast on the planet. Furthermore, once the addon is accessible online, it is updated with the most recent and popular music collections. Mp3 Streams is intended to be user-friendly, allowing you to easily discover your favorite music. It also includes a section where you can easily access your favorite collections by song or artist name. We hope you found this guide helpful in installing Mp3 Streams Addon on Kodi Matrix 19.1 and Leia 18.9. This tutorial works on a variety of Kodi-compatible devices, including FireStick, Windows, Android TV Box, Mac, Nvidia Shield, Mi Box, and others.
Thank you for taking the time to read this post; if you have any questions, please leave a comment below.
Frequently Asked Questions
How do I install MP3 streams on Kodi?
If you are using Kodi on a Windows PC, you can use the MP3 Streams addon. For other platforms, it is best to use another third-party app that allows you to stream music from your computer.
How do you download music on Kodi?
You can download music on Kodi by adding it to the library and then playing the songs.
How do I manually install addons on Kodi?
To manually install addons on Kodi, you will first need to download the zip file for the addon. Once downloaded, extract it and then move all of the files into your Kodi directory.